Shopping Cart
Your Cart is Empty
There was an error with PayPal
Click here to try again
Thank you for your business!
You should be receiving an order confirmation from Paypal shortly.
Exit Shopping Cart
EUSS BLOG POLACY W BRADFORD
EUSS BLOG POLACY W BRADFORD
Drodzy Czytelnicy!
Dziś przedostatni dzień lata...To było pracowite kilka miesięcy...Szybko minęło...
Chciałam dziś odpocząć, wyłączyć się ze świata mediów, ale się nie udało..Kiedy rano się obudziałam, zobaczyłam na swoim telefonie ponad 100 wiadomości w różnej formie...a to emaile służbowe, a to prywatne, a to Whatsapp, sms-y, Messanger, posty na Twitter, komentarze.. Posty na FB. 
Nie...dziś nie robię nic...taka myśl przeszła mi przez głowę...zasłużyłam na odpoczynek...ciężko pracowałam przez ostatnie 4 miesiące...tak naprawdę ciężko...
Czytam...
Błagam o pomoc, nie mogę spać, błagam proszę mi pomóc zrobić status...
Przy 50 takiej wiadomości poddałam się sama przed sobą..poddałam się wizji odpoczynku...wytrzymałam chwilę, aby nie odpisywać na wiadomości...publicznie poinformowałam, że jutro odpiszę...nie udało się...zwyczajnie..po ludzku...nie chciałam siedzieć i się leniwić, kiedy ktoś błaga o pomoc...Odpisuję Wam dalej na wiadomości...dobrze, że dzieci na wyjedździe, więc nie mam wyrzutów sumienia, że znowu matka poza zasięgiem...
Mój syn mnie zapytał: Mamo jaki sens życia..jak masz cel..bo pani pytała..Odpowiadam: moim celem jest to, abym dbała o siebie, abym mogła zadabć o innych...
Zatem zamykam kompa...idę odpoczywać...
Dzięki za wszystkie cudowne wiadomości <3 
Oczywiście bez linka do informacji się nie obejdzie
 a więc wrzucam nowiny i rzetelne źrodło informacji z oficajlnej strony Bradford Metropolitan District Council
www.bradford.gov.uk/your-community/brexit-and-the-settlement-scheme/brexit-and-the-settlement-scheme/
Pamiętajcie o #1000BradfordChallengePL do końca grudnia 2019!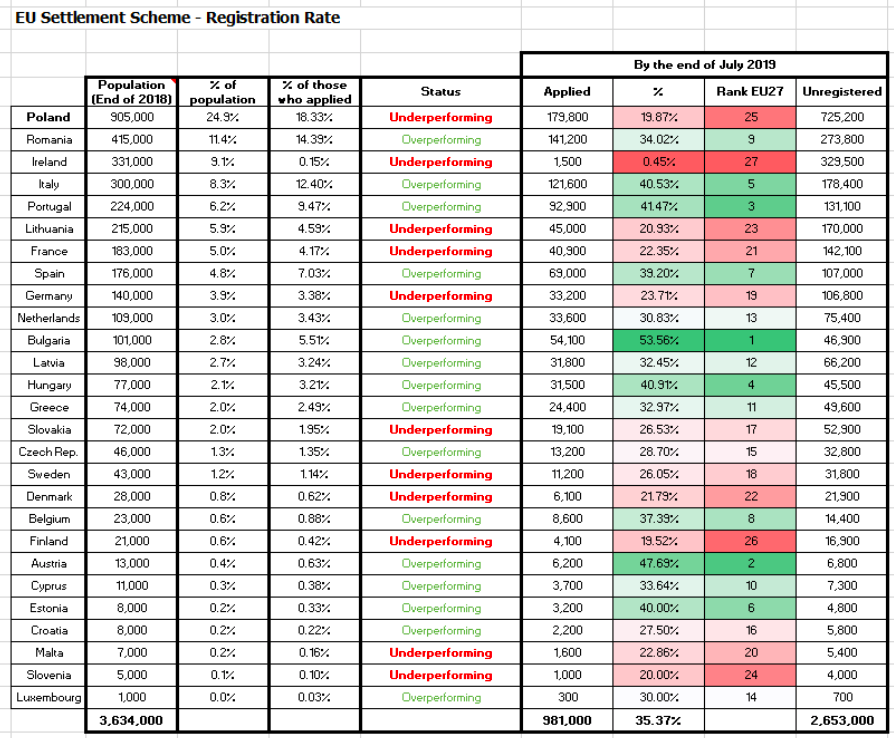 Categories: None
/