Shopping Cart
Your Cart is Empty
There was an error with PayPal
Click here to try again
Thank you for your business!
You should be receiving an order confirmation from Paypal shortly.
Exit Shopping Cart
EUSS BLOG POLACY W BRADFORD
EUSS BLOG POLACY W BRADFORD
#1000BradfordChallengePL
Szanowni Państwo! Drodzy Przyjaciele!
Jest weekend... czas odpoczynku, czasu z rodziną...spokoju...Jednak nie dla wszystkich...117 wiadomości z prośbą o pomoc w aplikowaniu o Settled Status w ciągu tygodnia...wiadomość za wiadomością...mail za mailem, piątek środek nocy, sobota wieczór, niedziela poranek, niedziala popołudnie! Na wszystkie wiadomości odpowiemy jutro! Obiecuję!
Cieszymy się, że list Ambasadora RP, prof. Arkady Rzegocki skłonił Państwa do refleksji i podjęcia działań w zabezpieczeniu swojego statusu. Wraz z Caroline Dybala, Dominika Marcinkowska, pragniemy zorganizować kolejne bezpłatne spotkanie informacyjne w języku polskim prowadzone przez akredytowanych Immigration Advisers zarejestrowanych w OISC Office of the Immigration Services Commissioner - GOV.UK.
W związku z tym, że Państwa pytania indywidualne się powielają, chcielibyśmy powtórzyć event z czerwca. Szukamy grup, miejsc, do których możemy przyjść i odpowiedzieć na Państwa pytania.
W załączniku list Pana Ambasadora do Polonii oraz kilka naszych zdjęć z ostatniego eventu zorganizowanego w partnerstwie z Dorota Janór Plata The Good Shepherd Centre z Keighley, Bradford Metropolitan District Council.
Jako Polonia w Bradford jesteśmy na szarym końcu, także w UK w aplikowaniu o Settled Status niewiadomo z jakiej przyczyny. Aby wyjść Państwu naprzeciw i upewnić się, że nikt nie zostanie z nieudokumentowanym statusem po Brexit, wrzucamy nowy BRADFORD CHALLENGE #1000BradfordChallengePL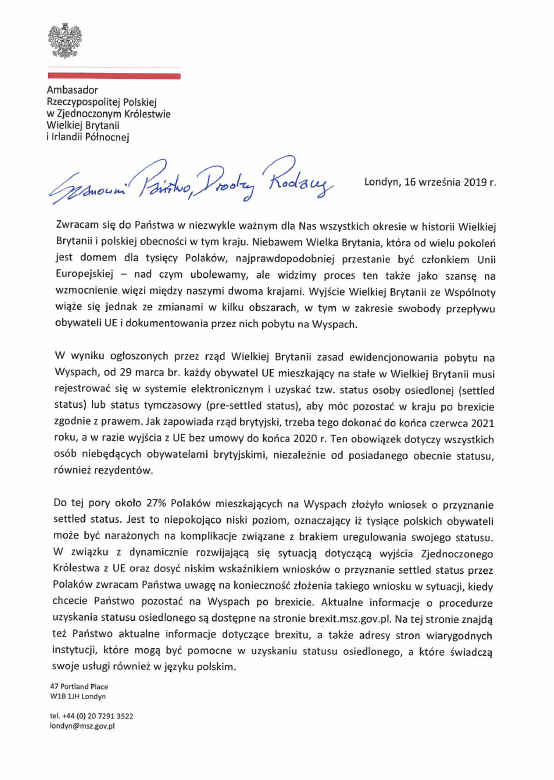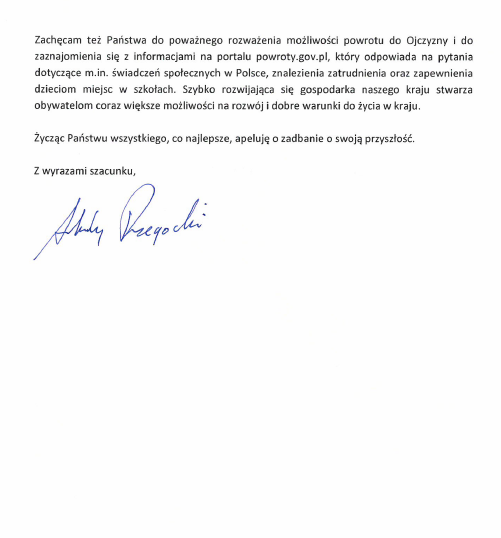 Prosimy o info każdą osobę, która od teraz (22.09.2019) 13:40 UK czasu zaaplikowała o Settled Status. W razie pytań prosimy o kontakt na maila [email protected]
www.facebook.com/events/552674521939629/
Pozdrawiamy! Aleksandra Marcinkowska & Karolina Dybała 
Categories: None
/